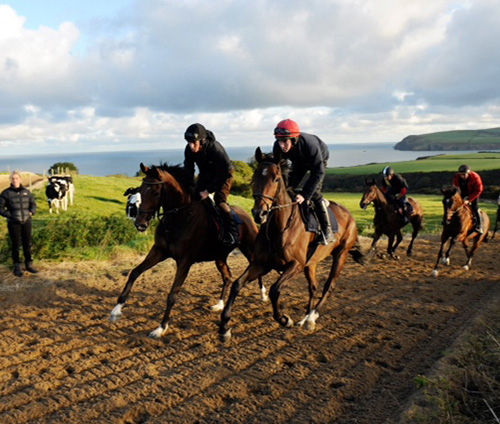 All-weather uphill gallop
Our five furlong all weather uphill gallop is perfect for starting horses off with steady work, gradually improving their fitness, increasing their stamina and building up muscle.
After a break from training, our horses will usually start off doing one piece of work here a day before building up to longer pieces of work as they progress over time.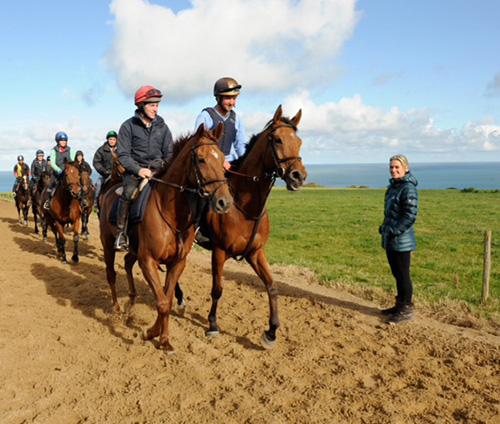 All-weather circular gallop
Use of our six furlong circular gallop is perfect for working on stamina but also fast pieces of work. This is an excellent surface for our horses to work on and can be used all year round. The surface is maintained daily.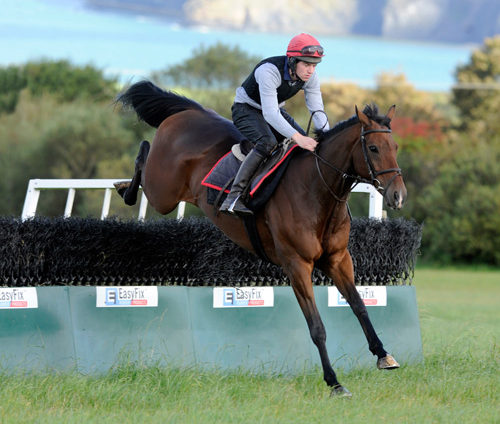 We have a 55m x 60m all weather schooling arena which is obviously vital in the education of our horses. We usually start our younger horses off over the schooling poles before building up to the Easyfix fences. Our aim with schooling is to simulate and prepare our horses for every jumping situation they will face on the course proper.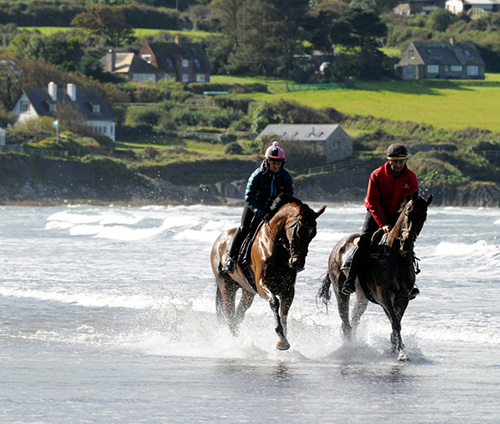 Our horses seem to love walking on our private beach whilst taking advantage of the sea water. Sea water is called a hypertonic saline solution, it has been proven to draw superficial swelling out of the legs.
We use the sea for paddling the horses when they have heat in a leg, or a cut. We don't work on the sand, though in the last two very severe winters when it has been difficult getting the horses out we have hacked them along the beach to keep them active. That's a bonus.
The area here is very healthy for the horses, with lovely fresh sea air and a very relaxed environment with no one else training nearby.
WANT TO HAVE A HORSE IN TRAINING WITH REBECCA?